This past weekend we took a stock photography flight to the airstrip at Eagle City, Utah. A good friend, Cory, and his son Adam came with us in their Cessna 205. The strip is located in the foothills of the Henry Mountains South of Hanksville. When standing on the strip, looking to the West gives you incredible views of the snow-capped Henry Mountains, and looking East fixes your gaze at the red rock mesas and canyons not too far away.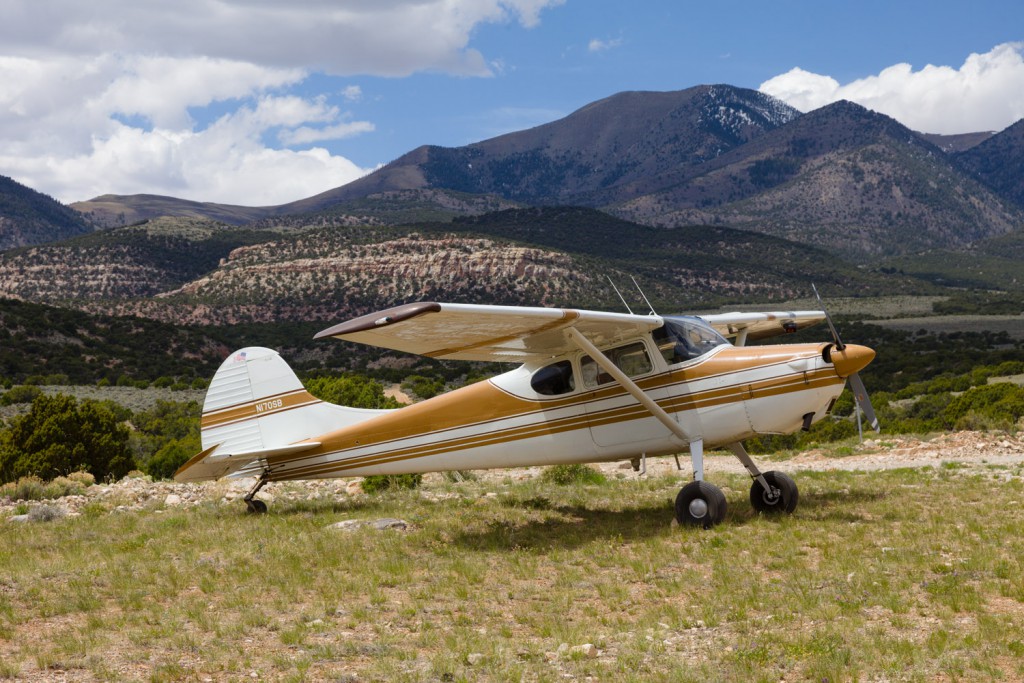 Eagle City was a booming gold mining town back in the 1800's, with some estimates putting the population as high as 200 people. Unfortunately, the mine kept flooding and the money dried up before they could get the drain holes engineered and built. The town disappeared quickly after that.
We spent most of the day exploring and photographing the Crescent Creek slot canyon just South of the strip. About halfway down the canyon there is a 60 foot drop off where miners had created a dam a long time ago. We were without climbing gear, so we hiked back up the canyon and skirted around the outside to the East were we hiked upstream until the light started fade.
We arrived back the planes just in time to get a great shot of the sun setting behind the mountains and clouds with the airplanes in front. This image is our free computer wallpaper for this month, and you can download it here: Free Computer Wallpaper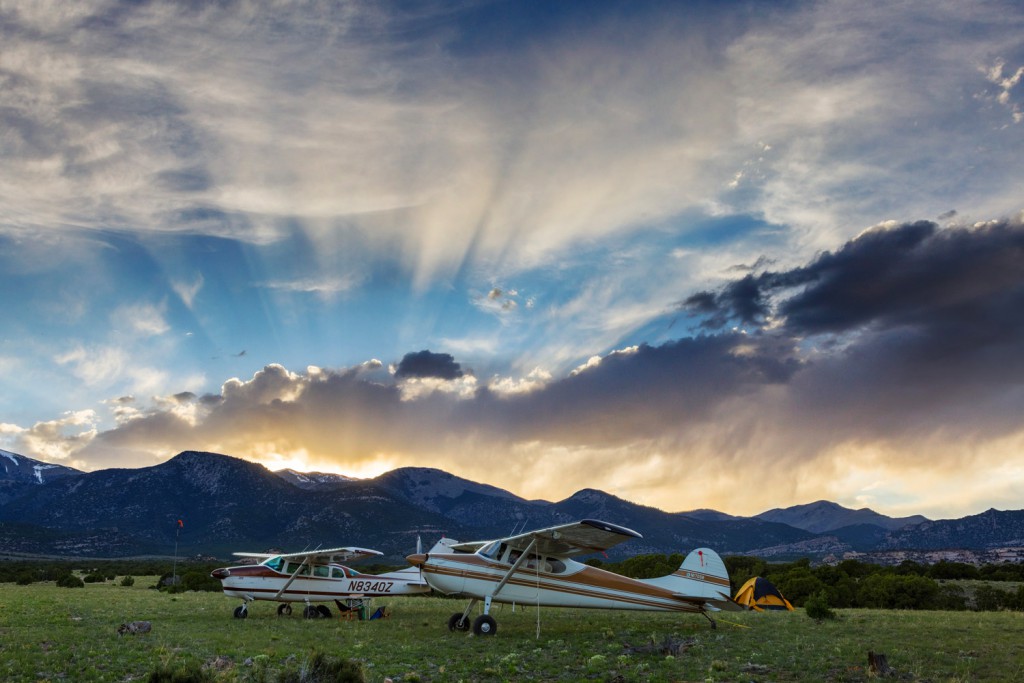 All in all, it was a great trip and we look forward to going back with climbing ropes and harnesses and do the slot canyon right.