For Photographic Solutions and Utah by Air, 2016 went out in style. Our last flight of the year took us over some of the amazing scenery that south central Utah has to offer. The San Rafael Swell and the canyons of the Dirty Devil river are amazing, and when the sun is low in the sky and light changes color, the scenery is spectacular! This flight reminded us once again of why we love flying above and photographing the diverse environments of Utah.
We have big plans for 2017! For starters, Allen is heading to Honduras to open the Noreen Macbean Childrens Center in honor of his wife who passed away in a cycling accident in 2015. In order to support the center, which will teach marketable skills to orphaned boys in Honduras, we'll be starting an ongoing fundraising campaign. Each week we'll feature a custom print of a different scenic aerial photograph, and a large portion of each print sold will go directly to the center. Stay tuned for more details after Allen gets back at the end of January. You can learn more about the Noreen Macbean Childrens Center and the Hope for Honduran Children Charity by following this link: Noreen Macbean Childrens Center
In June we're planning an epic three week trip to Alaska! We'll be flying our plane along with several friends in their planes in a loose caravan to the wild parts of Alaska, and documenting the whole trip from the air.
We've also updated our video capabilities and can now provide stabilized 4k video from our plane, in addition to our drone video services. The forward looking video from the airplane (see the sample video above) provides epic overviews of incredible scenery.  Contact us for details, and check out this video of Timpanogos while your thinking about it:
Don't forget to download our monthly computer wallpaper either!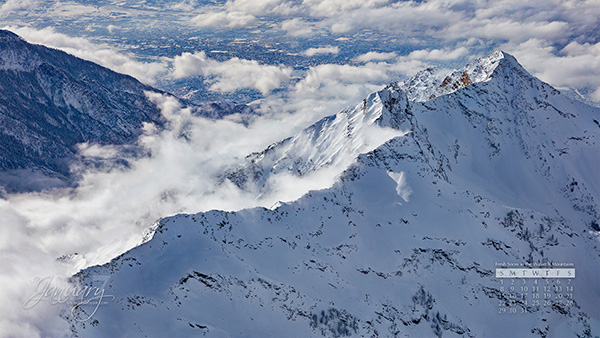 We hope you have a great 2017!